WELCOME TO OUR WEBSITE
Power Rig specialises in machine moving and rigging, factory relocation, crainage, general transport, container transport, stuffling, de-stuffing and we are committed to good old fashioned service. We have a passion for health and safety, and no move is too difficult for us. Lydia Janse van Rensburg is at the helm. Virtually all of the Power Rig crew members have tens of years' experience amounting to 100 years of collective skills in this competitive business. We perform any move including boats, shipping containers, tanks, printing machines and general machinery found in engineering shops
| | | | | |
| --- | --- | --- | --- | --- |
| | | | | |
| | | | | |
| MOVING & RIGGING | | GENERAL TRANSPORT | | CONTAINER TRANSPORT |
Areas we serve in Cape town:

• You name it, and we there..

Psalm 91
WELCOME TO OUR WEBSITE
Power Rig specialises in machine moving and rigging, factory relocation, crainage, general transport, container transport, stuffling, de-stuffing and we are committed to good old fashioned service. We have a passion for health and safety, and no move is too difficult for us. Lydia Janse van Rensburg is at the helm.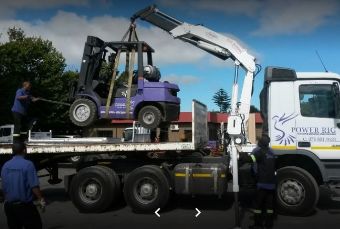 Virtually all of the Power Rig crew members have tens of years' experience amounting to 100 years of collective skills in this competitive business. We perform any move including boats, shipping containers, tanks, printing machines and general machinery found in engineering shops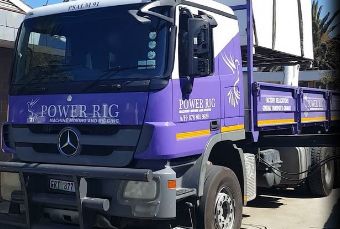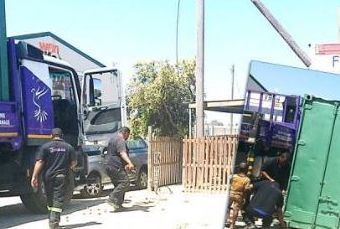 Areas we serve in Cape town:
• Epping
• Cape Town
• Killarney
• Durbanville
• You name it, and we there..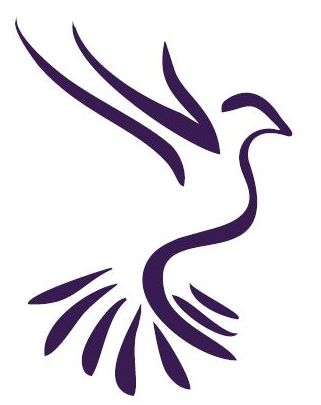 Psalm 91